Sovereign Harbour Eastbourne is a Premier Marina which has fast become one of the largest marina developments in the UK. It's growth over the past years has been staggering, it now provides visitors, whether it be by land or sea, with access to some of the finest diving on the south coast of England.
Sussex Shipwrecks Between Beachy Head and Dungeness, there are wrecks of all shapes and sizes, including liners, merchant ships, warships and submarines, all in very accessible depths. Probably one of the nicest things about diving around Eastbourne is that most of your diving can be between 20-40mtrs. For the more experienced diver, there are some exceptionally good wrecks in the 40-55mtr range and for the Tri-mix/technical diver, wrecks up to 70mtrs.
DIVING CHARTERS PRICE LIST
Club & Group Bookings from Sovereign Harbour Eastbourne
Max 12 divers onboard
Band 1 & 2 ~ Wreck Dive & Drift Dive, Band 3 & 4 ~ All Dives deeper than 50mtrs & Dives over 20nm from Harbour ~ 1 Dive Only Days.
1 – Up to 15nm from the Marina 12@£65pp = £780
2 – Up to 20nm from the Marina 12@£70pp = £840
3 – Up to 30nm from the Marina 12@£80pp = £960
4 – Up to 40nm from the Marina 12@£90pp = £1080
A deposit of £200 for a boat booking is required in advance to secure any dates
Cancellations in writing: Between 8 and 4 weeks notice, loss of deposit. Less than 4 weeks notice, full amount payable, Deposit will be refunded if another party found.
Midweek diving for Individuals:
From £65 per person depending on distance travelled (see midweek dive list)
Evening Dives: Evening wreck dive from £40pp / Evening drift dive £30pp
A deposit of £50 is required in advance to secure any dates booked by Individuals
If you book you pay & if you can't make it, its your responsibility to find a replacement.
ALL DIVES SUBJECT TO CHANGE DUE TO WEATHER CONDITIONS OR UNFORESEEN CIRCUMSTANCES.
What's on at Sovereign Harbour – After an enjoyable days diving, relax at one of the many pubs or restaurants that over look the marina complex, part of Sovereign Harbour's new waterside development. Next to the marina is a retail park with a Virgin cinema and lots of different kinds of shops, there is also a Asda superstore which is handy for any snacks or food shopping, especially if you are staying at one of the local camp sites, just 5mins along the road. Accommodation is available in the form of static caravans or if you prefer you can pitch your tent. There are also lots of B&B's and Hotels within 10 minutes of the Sovereign Harbour.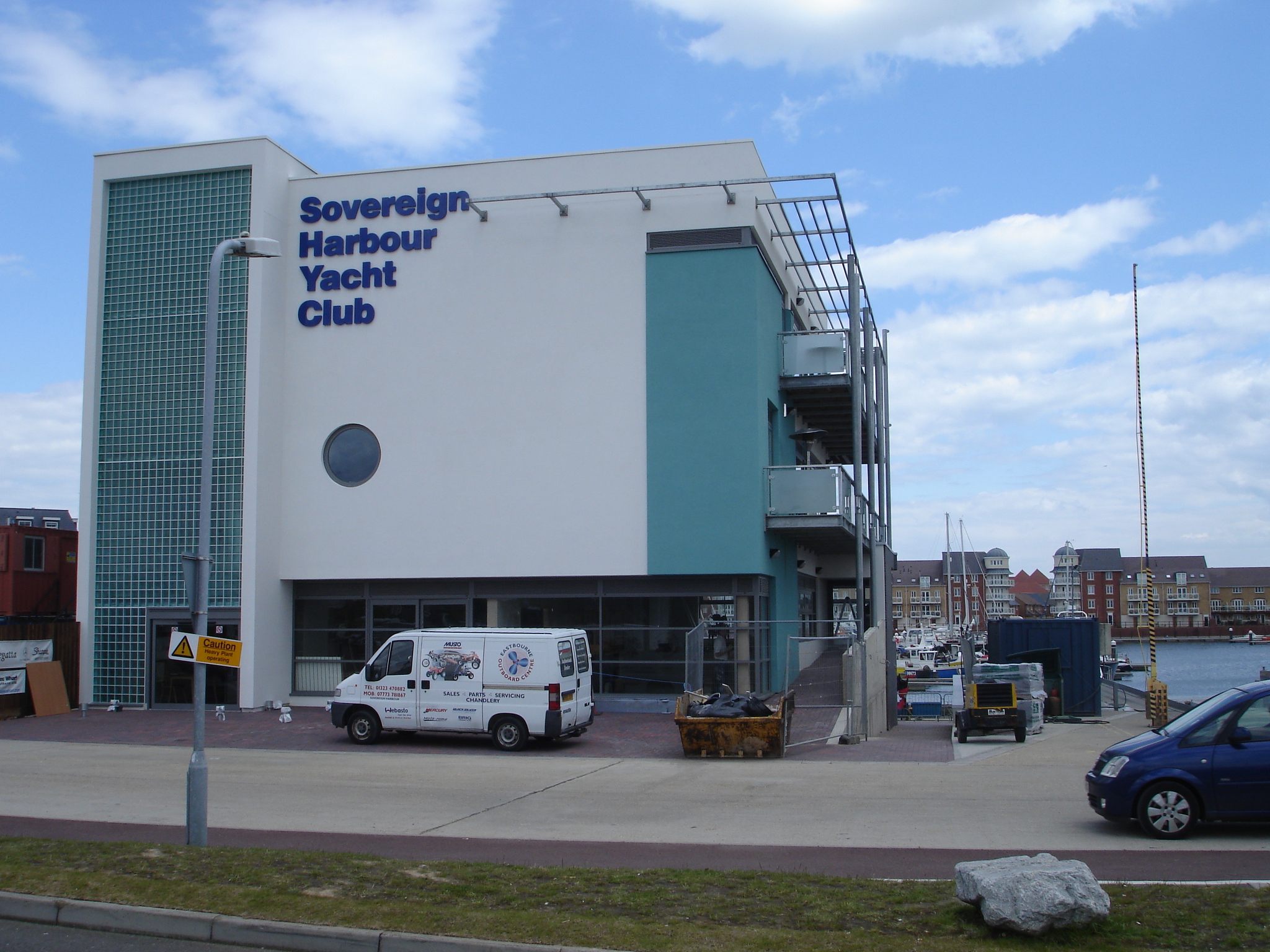 Loading the Boat
On your arrival at Sovereign Harbour the boat pick up point is in the North Harbour, you drive to the far end of the Waterfront retail parking area and park where you can see the very large Sovereign Harbour Yacht Club building. The boat will be moored to right of The Yacht Club where there is a dedicated Eastbourne Charter Boats pick up pontoon, so loading up could not be easier. Do not park in the North Harbour to unload as you could be wheel clamped if your vehicle is left unattended, please use the Waterfront free parking area provided.
Dive Eastbourne – Dive Shops in Eastbourne – There was a dive shop at The Sovereign Centre which is situated on the seafront very close to the marina & only a 5 minute drive away, the next available Dive Shop is in Newhaven.
Bubbles Beneath Eastbourne Tides Newhaven Scuba Centre
Eastbourne Dive Sites & Sussex Coast Ship Wrecks

For further information and directions please visit the Premier Marinas website Premier Marinas and click the Eastbourne link button or take a look on my
If you are looking for accommodation in the Eastbourne area here are some to try, they are just a few minutes from Sovereign Harbour.